We understand your frustration with projects that take too long to deliver for your stakeholders.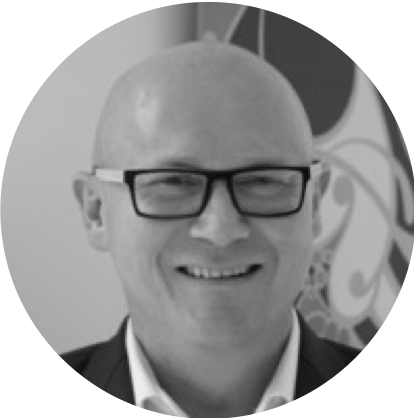 bWe've seen up close the pain experienced from multiple delays and setbacks in your projects. You've likely wondered if there was an expert that could help you get your projects on track for delivery. We know you want to become more productive and it's frustrating that your projects just take too long to finish.
At Luminate, we get it.
We understand how frustrating it can be when your projects take too long. We've helped dozens of businesses, just like yours, recover failing projects and we get them back on track and delivered.
Having been in project management for more than 20 years, I've seen too many projects fail because they don't have the right people with the right energy leading the team. We are committed to helping you get your projects back on track so you can stop feeling frustrated and overwhelmed.
The process is simple —
Step 1. Book a call
Step 2. Appoint an expert recovery manager
Step 3. Get your projects back on track
Once you book a call, you'll have taken the first step to deliver more projects.
We believe getting your projects done faster should be easier and you deserve to have the right people to make you successful.
When you call Luminate, you're speaking to a recovery specialist who will defuse emotion with facts and provide you with a new approach that cuts through the noise and delivers business outcomes.
Book a call so we can get started.
Scott Pyles
We were having difficulty progressing a large enterprise wide project and I needed to reassess and reset our approach. I engaged Luminate and they helped us put in place a realistic and believable recovery plan to get the project delivered. One of the keys to the successful recovery was the experience and resilience demonstrated by the Luminate team.
Scott Pyles
CTO – Fletcher Building
Pete Yates
I was looking for a partner to assist us with two strategic programmes of work. I chose Luminate because I wanted a partner that I could trust and had a track record of delivery. They provided key resources that have really driven and owned the delivery of these programmes of work. They have also demonstrated to us what good programme resources should look like, a real bench mark for us for future project work.
Pete Yates
CTO – Entrada Travel Group
Tracy Duthie
We were struggling to find a project  manager with the right capability, experience and leadership to steady the ship on one of our business critical projects. Thankfully Luminate was able to provide a senior PM from their team, who dealt in facts, had the right experience with contact centre platform replacements and was able to manage vendor relationships exceptionally well. Even more importantly, they relished the challenge! There are a lot of project managers in the market, however not many that are as highly capable.
Tracy Duthie
Head of Service Development – 2degrees
Tony Arthur
Luminate has been integral in partnering with us to provide expertise in the development and execution of several projects in which their involvement has demonstrated the skills and experience they bring.
Tony Arthur
Chief Commercial Officer – Partners Life
Larrie Moore
When looking for a partner to assist us with a critical programme of work, I chose Luminate because they offered the needed expertise, experience and they were easy to deal with.
Larrie Moore
CEO – Network for Learning
Mark Smith
When we needed an independent view of the health of Kiwibank's projects we engaged Luminate. Their team of experienced and instinctive professionals, combined with Luminate's no-nonsense project assurance model, provided us with what we needed – the root causes of problems, a clear and true view of each project's chance of success and clear recommendations on the way forward.
Mark Smith
General Manager – Enterprise Portfolio Delivery, Kiwibank
Mike Davies
Jarrod led the programme that transformed the core IT systems at 2degrees. These types of project are rarely straightforward, with many failing to launch – ever. Fortunately this was not the case at 2degrees. Jarrod worked steadfastly with the business stakeholders, members of the IT team, and technology partners in getting the job done. This took perseverance and resilience, to overcome challenges both big and small. Jarrod played an instrumental part in providing a path forward and instilled an unwavering belief that "we can do this".
Mike Davies
CTO – 2degrees
Spencer Bailey
Whenever I work with Jarrod, I'm always impressed at his ability to bring sanity and structure to what should be chaos. His ability to cut through the noise, present the facts and instil confidence in stakeholders around complex projects is his super power.
Spencer Bailey
Head of Facebook, New Zealand
Kursten Shalfoon
I've engaged Jarrod on a number of projects across different businesses and industries. For new projects he has the ability to give me an accurate view of the true business case and execution plan, which ultimately leads to a smoother and more rapid delivery. When I've brought Jarrod in to help with failing projects he rapidly establishes what is really happening and always provides me with clarity and a way forward. Jarrod is my go to programme manager. When I need something done and done right, he is the first person I call.
Kursten Shalfoon
Principal – The Exponential Agency

At Luminate, we have a close partnership with The Testing Consultancy. Their operating model is all about tailoring software testing to best suit individual organizational requirements. They listen to their customers and engineer a quality practice that delivers strong business outcomes.

At Luminate, when we need design services such as enterprise and solution architecture we partner with Collada because they genuinely care about the outcome they deliver for their clients. Not only that, they're a great bunch of smart people.